They solve problems
Traditional sunglasses break, fall off, slip down your nose, & pinch your temples - stemming from the sidearms, screws & hinges. We got rid of them. We're surprised no one has done it before - it's a minimalist design shift that makes sense. People tend to be skeptical, until they try them - then they fall in love.
How do Armless Sunglasses Work?
Our Japanese nylon cord wraps gently around your head, above the ears, and under your hair, keeping the frames comfortably & securely in place. 
How To Wear: Place the frames on your nose, guide the cord over your ears, and with both hands, adjust the sliders to take out the slack. Keep it relaxed and avoid over-tightening.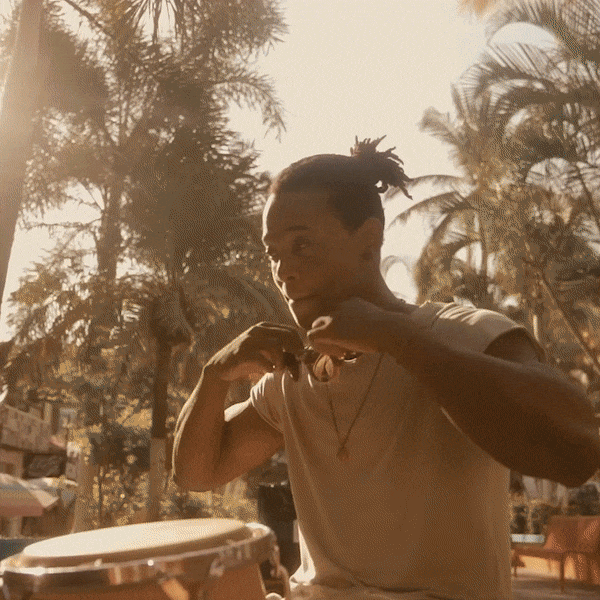 Unrivaled comfort
Ombraz don't squeeze your head or tenderize your ears like regular sunglasses. The cord fits comfortably under hats, helmets & headsets - you'll forget they're on.
Unmatched durability
With scratch-resistant lenses and no sidearms to break or bend, you can toss your Ombraz in a bag or pocket worry-free.
Easy To Store
They stay put, whether that's on your face, around your neck, or tucked in your back pocket.
Award-winning design
Since launching in 2018, Ombraz have won Backpacker Magazine Gear Editors' Choice Award, Gear Junkie's Best Sunglasses of 2020, USA Today's Best Gear of 2020 and Outside Magazine's Gear of the Year in 2021.

Net-Benefit Impact
We plant 20 mangrove trees for every pair of Ombraz sold. Mangroves sequester more carbon than any other tree in the world. This initiative removes 1,384X more carbon than is emitted to produce & deliver each pair - making Ombraz the most carbon-negative product in the world.
Why $160
World-class materials, a lifetime warranty, and an indestructible design make Ombraz the last sunglasses you'll buy. Our polarized, polyamide optics outperform Oakley & Smith. With free 3-day shipping, exchanges & returns there's no reason not to try these.
Plus, you're supporting a small, grassroots company creating the most practical pair of sunglasses ever. We're here to ensure this is the best eyewear investment you've ever made.